OUTTA
Below is "Straight Outta Firefield". Outta is such a nice little compact girl! She is out of Charge and Nova. She is a litter mate to Dibs!!
MAGPIE
Below is "Firefield's Micro Magpie". Although there is no such thing as a micro frenchy, Magpie is a tiny little girl weighing only 15 pounds. She is just precious and has her daddy's(Dibs) sweet face:)
YETI
Firefield's Keepin it Cool "Yeti", is a stout black and tan girl with tons of personality! Yeti's my water dog:) She's a Shrinkabull's Once in a Blue Moon grand-daughter.
PreZa
Below is "Little Monster Ms. Peanut" AKA PreZa. She is just super! Short backed, no nose, no tail, and 100% personality!!! Her sire is CH.Osage Plains Monarchia Puskin.
Bali
Below is Bala Bluelagoon AKA "Bali". Bali is a fawn pied girl that carries both BLACK and TAN and BLUE!! Bali is a sweet, smart, and "get what she wants" kinda girl. We love her!
Maleficent
Below is Firefield's Magical Maleficent! Maleficent is a blue fawn sable sweetheart! She has so much bone, the shortest back, and the sweetest face! Love her:)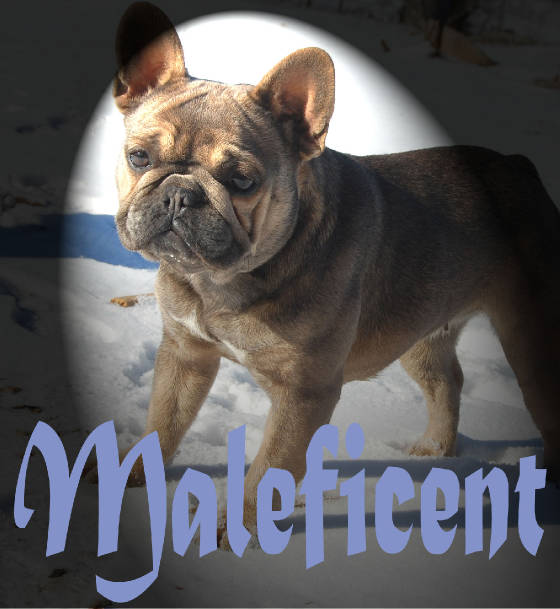 HALF-SQUAT
Below is "Firefield's Tropic Thunder", but we are her "Half-Squat" after the character in the movie. She is a Lux daughter and she is just as short and thick as he is! We are very proud of her!